LEA HOUSE
project team: Bogdan Ciocodeica, Ana Porim, Adelina Cucoranu
styling: Bogdan Ciocodeica
foto: Kinga Tomos
location: Bucharest / 2021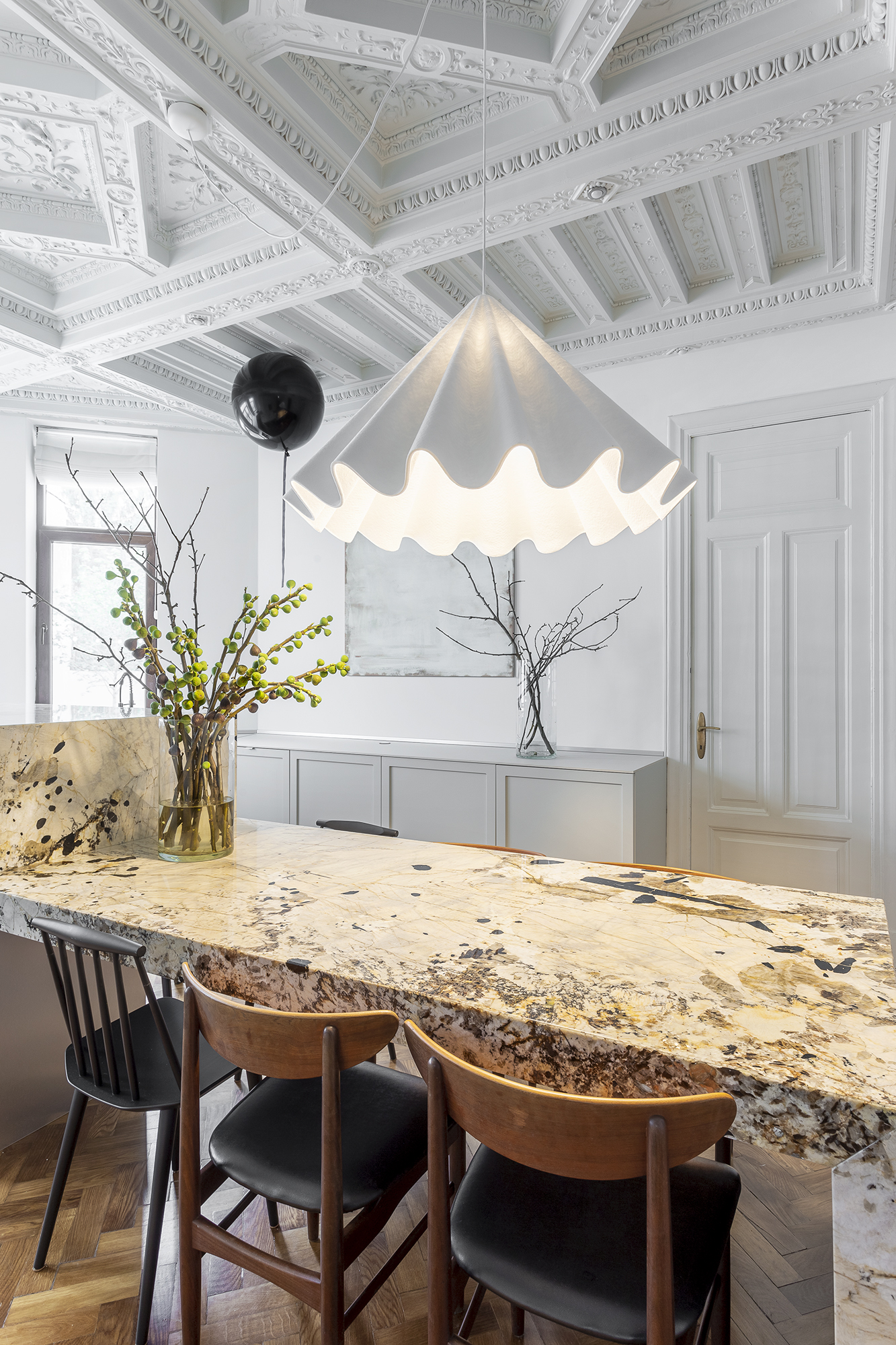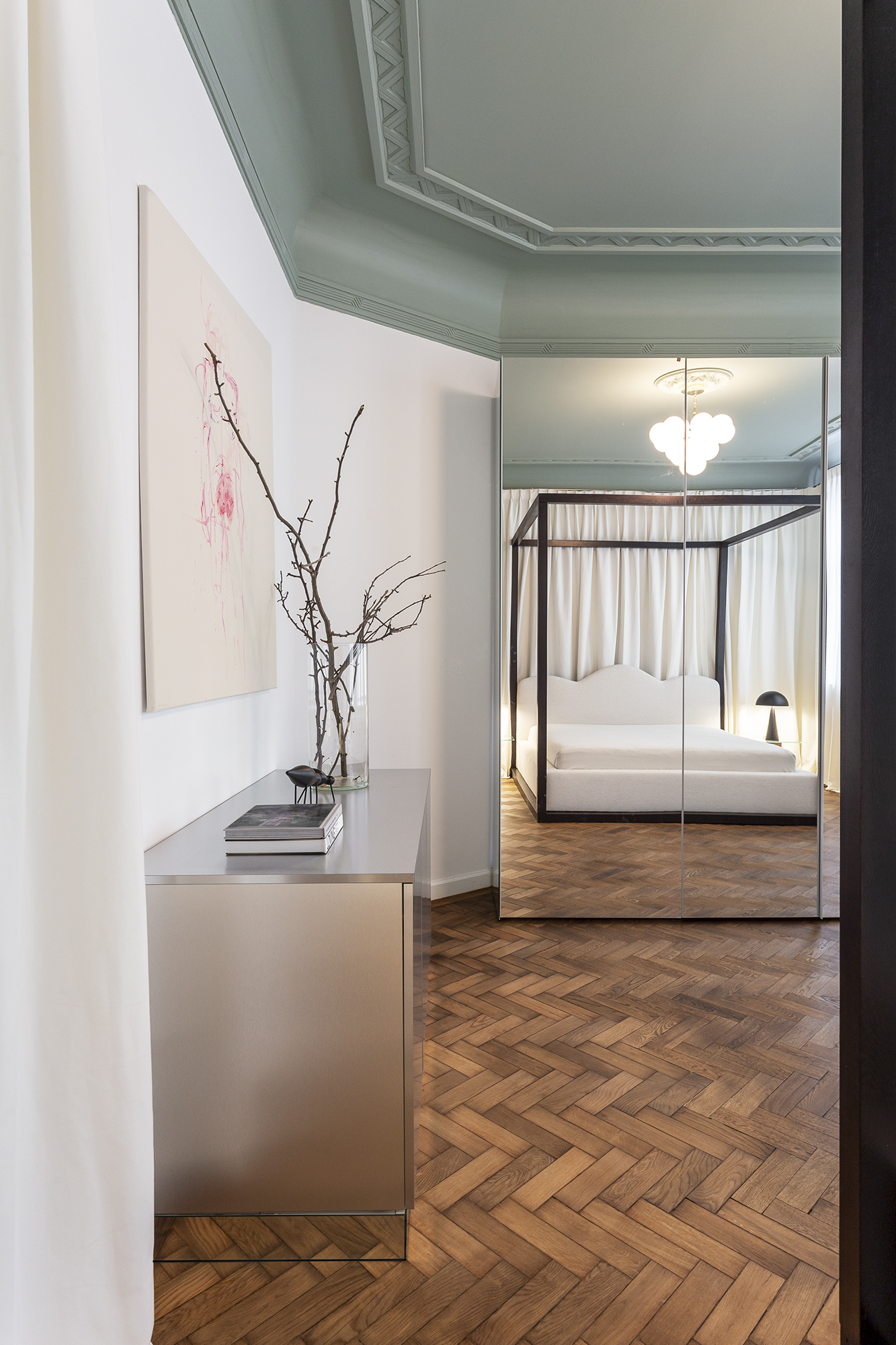 Located in the heart of Bucharest, in one of the historic neighborhoods, Lea House is a typical 19th century building. Drawing it's inspiration from the French architecture of the time, the house is characterized by high ceilings, richly decorated with wooden and plaster elements; crystal glass doors and herringbone hardwood floors.
The architectural approach is defined by two main directions. First of all the intention of the owners was to preserve and restore as much as possible of the original building, honoring the history and the architecture of the house.
The other major focus was creating a space that feels contemporary and truly adapted to a modern lifestyle.
The day area centers on the kitchen and dining area that revolve around the massive central island. Made of Patagonia granite, the island is the heart of the space encompassing all the cooking and eating functions.
The color palette used throughout the house is light and serene, creating a calm and welcoming environment. The interior architecture intervention is most visible in the master bedroom where the connection and access to the master bathroom is made through the mirror cladded dressing.
Most of the furniture elements are bespoke pieces, designed to complement and complete the space. The intention was to create a juxtaposition between the heavily decorated space and the minimalist aesthetic of the furniture. The use of objects is austere and only the necessary pieces have been included to create a space, that is both fluid and uncrowded.
The use of mirrors is obvious throughout the house with the intent of reshaping the spatial perception. From the two mirror cassettes flanking the fireplace; to the door of the guest bathroom and the dressing in the master bedroom, the use of the reflective surfaces alters the shape and size of each space.
Lea house is about reclaiming a piece of architecture history and bringing it into the 21st century; it is about finding the fine balance between honoring the past and building for the future; a mix of old and new that looks and feels like they always belonged together.